We are thrilled to announce the panelists who will be discussing the future of information professionals following Sari Feldman's keynote address on May 4. Join us at MLK or online to hear from these outstanding professionals.
Stacey Aldrich – State Librarian of Hawaii

Stacey Aldrich has more than 20 years of library experience, and was most recently named the State Librarian of Hawaii in April 2015. Prior to Hawaii, she served as the Deputy Secretary for the Office of Commonwealth Libraries in Pennsylvania and State Librarian of California, after serving as the Deputy State Librarian of California for almost two years. Stacey has also worked in public and academic libraries. She was named one of Library Journal's Movers & Shakers in 2003, and is an impassioned futurist, who has worked as a Senior Associate at the futuring think tank of Coates & Jarratt, Inc. She also served on the Board of Directors of the Association of Professional Futurists. Stacey earned both her Bachel or of Arts in Russian Language and Literature degree and MLS from the University of Pittsburgh.
Rachel Frick – Director of Business Development, Digital Public Library of America

Rachel Frick is the Director of Business Development for the Digital Public Library of America. In this position, she is responsible for building out DPLA's sustainability plan and forging extensive new relationships in order to build DPLA's visibility, impact, and financial resources. Previous to DPLA, she served as the director of the Digital Library Federation program at the Council on Library and Information Resources during a transformative four years. In her capacity as DLF Director, she was instrumental in building a large and diverse community of practitioners who advance research, teaching and learning through the application of digital library research, technology and services. Frick held senior positions at the Institute of Museum and Library Services and the University of Richmond, among other roles. She is widely known in the library, archive, and museum world for her vision, organizational know-how and commitment to open culture. She is a graduate of the School of Information and Library Science at the University of North Carolina – Chapel Hill.
Priscille Dando – Coordinator of Library Information Services, Fairfax County Public Schools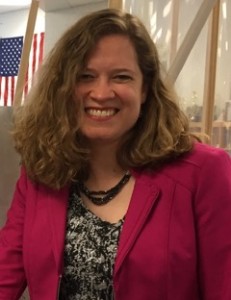 Priscille Dando is Coordinator of Library Information Services for Fairfax County Public Schools, the 10th largest school division in the nation. Her 25-year career as a teacher and librarian has focused on best practices for instruction and advocacy for teens and libraries. She is a National Board Certified Teacher in Library Media and was named Teacher of the Year at Robert E. Lee High school in 2003. Dando earned her master's degree in library science at Catholic University and has served as a member of the Young Adult Library Services Association (YALSA) Board of Directors. She serves on several advisory boards including School Library Journaland the National Forum on Teens and Libraries. She currently represents the school system on the Fairfax County Public Library Board of Trustees and is a Lilead Fellow. Her most recent publication, Say It with Data: A Concise Guide to Making Your Case and Getting Results is available through ALA Editions.
Richard Reyes-Gavilan – Executive director, DC Public Library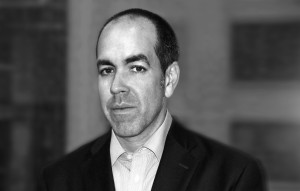 Richard Reyes-Gavilan comes to the DC Public Library system with almost 19 years of public library experience. Before joining the Library, Reyes-Gavilan worked at the Brooklyn Public Library (BPL), the nation's fifth-largest public library system as measured by population served. Prior to joining Brooklyn Public Library, Rich worked for more than 12 years at the New York Public Library (NYPL). Reyes-Gavilan earned a Master of Library and Information Science from the University of Texas at Austin and an undergraduate degree in literature from the State University of New York at Albany.  He is also a graduate of Coro Leadership New York, an intensive nine-month program focused on public policy and leadership.  He was born in Jamaica, Queens, to Cuban immigrants.
Lucy Holman – Director of Langsdale Library, University of Baltimore

Lucy Holman is currently the Director of Langsdale Library and an associate professor in the Division of Science, Information Arts and Technologies in the Yale Gordon College of Arts and Sciences at the University of Baltimore. She received her MSLS from the University of North Carolina at Chapel Hill, with a focus on academic librarianship and user education/information literacy, and her Doctorate in Communications Design in Interaction Design and Information Architecture from the University of Baltimore in December 2009. Her doctoral work focused on information retrieval. She has been active in the library community, serving in leadership positions at the state and national level. She is currently on the American Library Association Council as the Maryland Chapter Councilor and chairs the Council of Library Directors for the University System of Maryland and Affiliate Institutions (USMAI) Library Consortium. She is a past president of the Maryland Library Association (2011-2012) and has chaired numerous MLA committees, serving on the Executive Board/Advisory Council since 2003. She also a past president of the Maryland Chapter of the Association of College and Research Libraries (2003-2005) and of the Maryland Congress of Academic Library Directors (CALD) (2009-2010).